Rubber Tracks
Compact Track Loader · Multi-Terrain Loader · Mini Excavator · Tracked Skid Steer
Replacing your worn out or damaged rubber tracks with Rubbertrax quality tracks is a smart move. As a leader in the aftermarket rubber track industry for over 20 years, we know a thing or two about making a quality track. In fact, Rubbertrax was one of the first to offer Continuous Steel Cord (CSC) tracks to the aftermarket. A must for durability and longevity of your rubber track. When it comes to selection, we also take the top prize. We take pride in supporting as many makes and models of machines as we can. If someone built it in the past 20 years, we probably have a rubber track for it.
You're going to want a rubber track from Rubbertrax
On the surface, there may not seem to be much complexity that goes into a rubber track. You have thick rubber treads on the outside surface and grooves on the inside surface. However, if you dig down, you can see that there are several important components that make up a rubber track. More importantly, these differences are what make a quality rubber track vs. a waste of your time and money.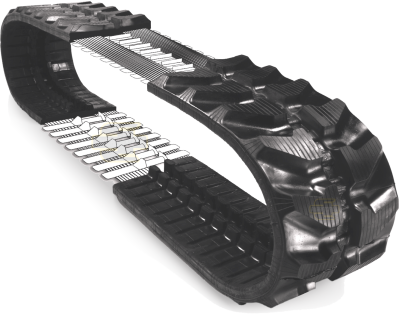 Hardened, Forged Steel Drive Links

Tempered for unmatched strength and durability
Helps ensure correct fitment, reliability, and longevity
Reduces vibration in virtually any operating condition
Continuous Steel Cords (CSC)

Helically wound to guarantee even strength and weight distribution
Eliminates seams where multiple cords are bonded together to ensure the entire track circumference maintains its integrity for life
Advanced Rubber Compound

Precision-manufactured from a combination of high-quality synthetic and virgin natural rubber
Superior flexibility
Resistance to abrasion and tears
Tread Pattern Options

Improved traction
Enhanced surface protection
Available in non-marking compound
Free and Fast Shipping!
In a world where the word "FREE" is quickly disappearing, Rubbertrax is still able to offer our Free and Fast shipping to any commercial address in 48 States (sorry Alaska and Hawaii). Plus, thanks to our twelve warehouses, we can reach you faster than ever with the availability of Next-Day delivery in 42 States.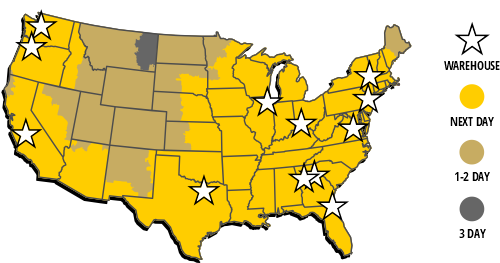 Shop our Rubber Tracks
Now that you know how good our rubber tracks are, let's find the correct set for you. Our online store is open 24/7 to take your orders. Or, if you would like help from one of our talented sales staff, give us a call at 1-800-719-4160 or use the chat button at the bottom of the page.
Some of our popular Rubber Tracks